Make the most of your spring with back to back events in Morro Bay!  Join international cars and international kite-flyers in the traditions of the 14th annual Morro Bay Kite Festival weekend followed by the 23rd annual Morro Bay Car Show. 
Soar into Morro Bay Kite Festival – April 26-28
This year the sea will take to the sky as giant octopus, whales, sting rays and more fly!  Watch internationally acclaimed kite flyers, all the way from Amsterdam, maneuver their sea creature kites through the air for the first time ever in the United States.  You won't want to miss this three-day beach festival.  We'll be celebrating our ocean breeze with numerous actives based around wind and kites.  There will be food and toys to keep the whole family happy.  And your chance to try knockerball, kite surfing, sand surfing, the giant maze and the bubble pool. 
Pro tip: Get to the festival early on Saturday, as the first 500 children get a free kite!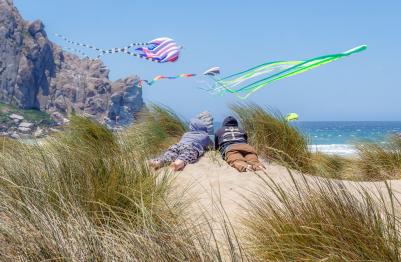 Cruisin' Morro Bay Car Show – May 2-5
Classic and rare cars will infiltrate our small fishing village for the annual Morro Bay car show.  It's a weekend full of events that draws over 500 registrants from around the world.  The excitement starts Friday at 6 pm with Cruise Night along Main Street.  Get a good look at this year's entrees in action before talking to the car owners during the "Show & Shine" on Saturday and Sunday.  Be sure to stick around for the trophy presentations on Sunday and see if how your favorites fared.
Pro tip: Stay in a Morro Bay Hotel.  With cars parked all along the streets, the easiest way to get to the show is to walk.  Park in your hotel's designated parking for the weekend and be close enough to bike or walk to all of Morro Bay's favorite attractions.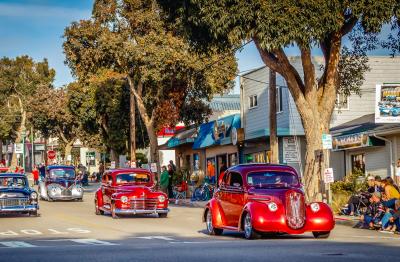 Call the Morro Bay Visitor Center at 805-225-1633 to learn more.