Whatever your #outdoorgoal is: to take in the sun, feel the salty ocean breeze, climb to beautiful vistas, embrace calm waters, or race further into the outdoors and off the beaten path – you can reach it in Morro Bay!
Hike
Morro Bay State Park is located along the National Estuary on the south side of town.  Take the South Bay Boulevard exit just off Highway 1 or take Main Street to State Park Road from downtown.  The park offers a variety of trails that differ in elevation, vegetation, and difficulty level but are all rich in wildlife and sweeping views.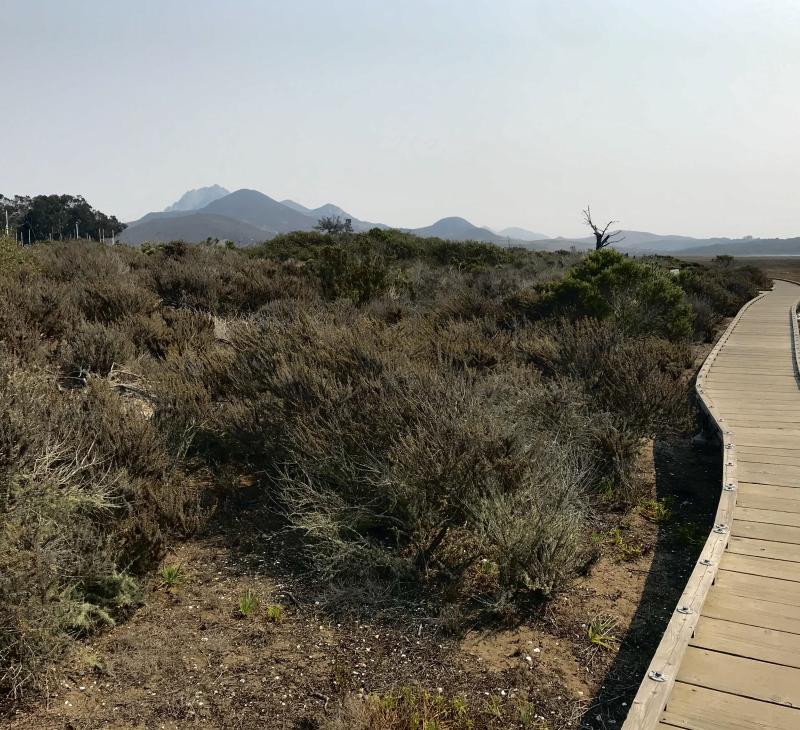 Looking for more trails?  A quick 15-minute drive along the bay and national estuary to Los Osos and you will arrive at Montana de Oro State Park.  One of the largest state parks in all of California, MDO has over 8,0000 acres of land to explore and seven miles of shoreline.  Hikes take you to tide pools, through eucalyptus groves, across sand dunes, and to mountain tops. 
For more information about some of the best hikes in the area click here.
Paddle
The Sandspit protects our bay and makes for near perfect kayak and paddleboard conditions.  Calm waters make Morro Bay a great spot for new and experienced paddlers.  Stick to the back bay to explore the National Estuary channels, just be sure to check the tides so you don't get stuck in the mudflats, or paddle across the bay to explore the dunes on the other side – you may even want to pack a picnic!  And if you are looking for a tour, Morro Bay Paddlesports offers a nature tour that is sure to open your eyes to all the critters that call the bay home.
You can find all the information on equipment rentals here.  
Bike
If two wheels is more your speed, there are plenty of Morro Bay routes to excite you.  A leisurely bike along the Embarcadero, take to the hardpacked sand for some fun, or try some challenging road cycling on iconic Highway 1.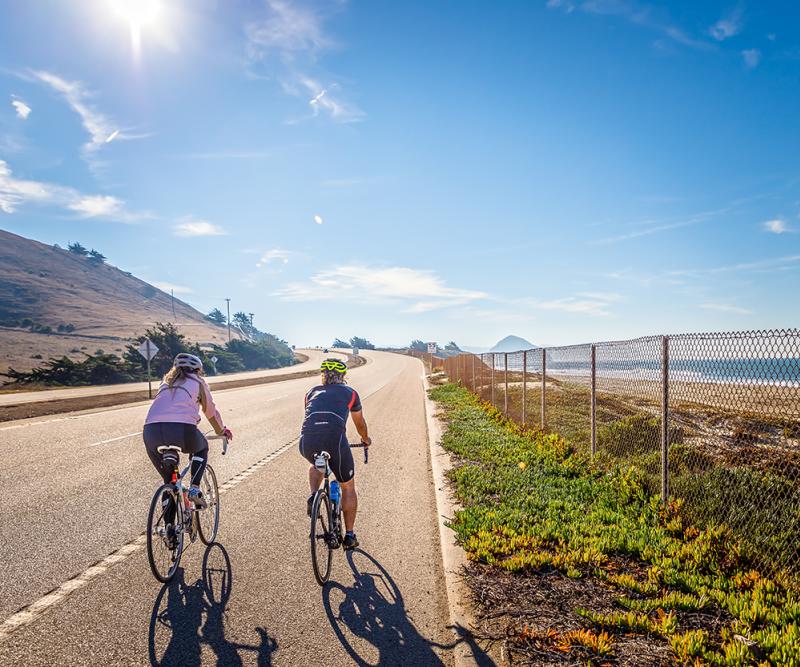 For more ideas on bike rides around Morro Bay check out this page and this post of some favorite bike routes around Morro Bay.
Surf
Paddle out and ride the waves at the central coast's most iconic spot – Morro Rock.  Morro Bay has a high number of surfable days and varied coastline with offers a new spot or sandbar every 100 yards or so.  For the best surf spots and where to rent equipment click here.
Run  
Sometimes we could all use a little motivation on a run, and what better to keep you moving than an ocean view and the soundtrack of crashing waves?  Morro Bay has over six miles of continuous sand to jog.  And if you're looking for an extra challenge pause for some beach stair sprints at North Point.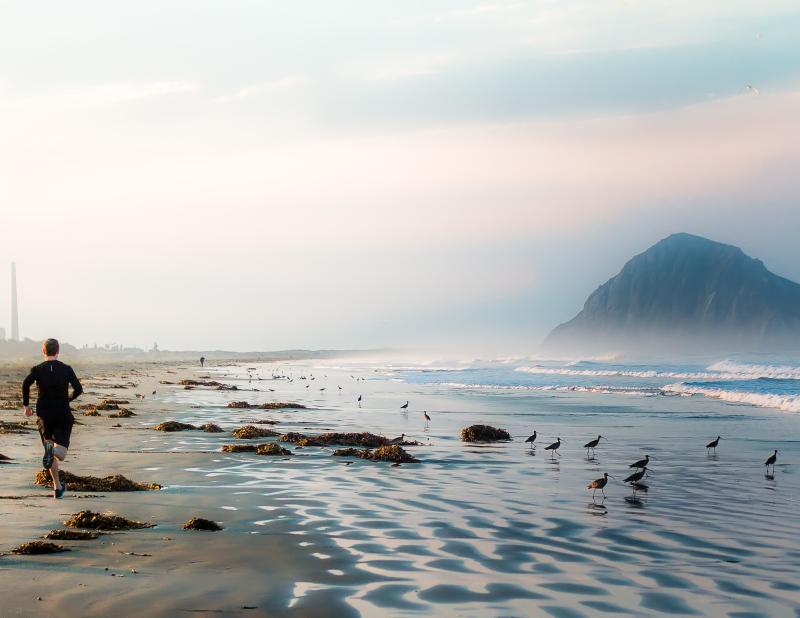 For all the ways you can get outside and reach your #outdoor goal in Morro Bay click here.