Friday Night Lights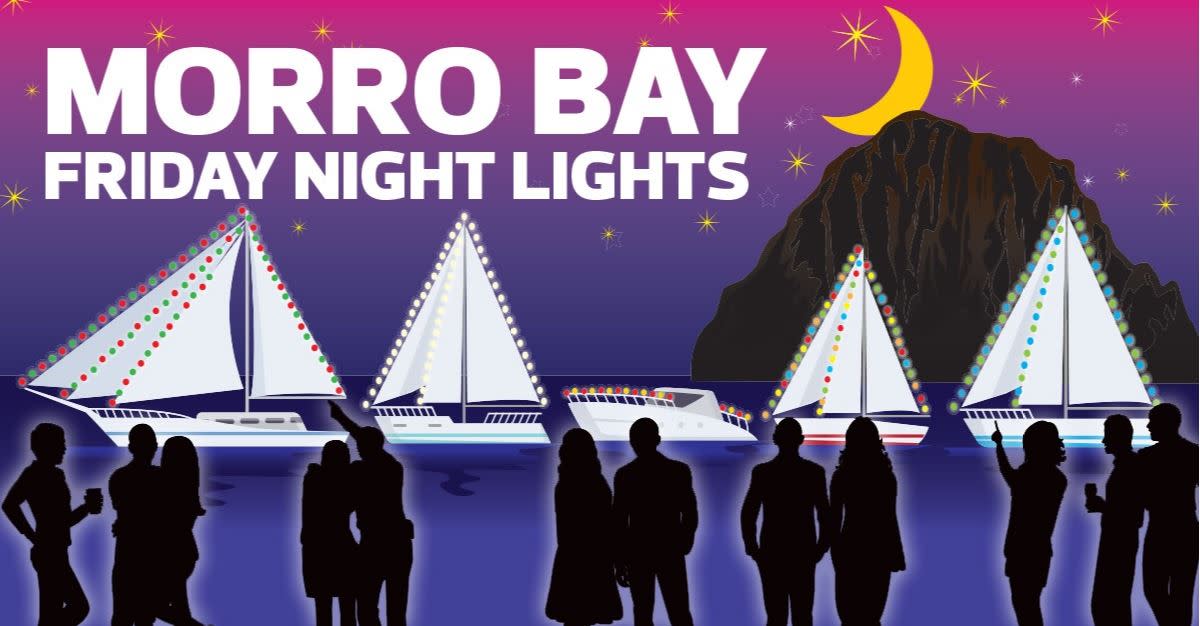 December 6th, 2019
Book your spot for the first night of Morro Bay's Annual Lighted Boat Parade Weekend!
Watch from your favorite waterfront restaurant as some of Morro Bay's largest vessels, decked out in festival lights, glide through the bay. 
 
Front Row Seat
These restaurants are opening their doors to the public for prime viewing of the parade!  They are all waterfront locations with expansive windows - with uninterrupted views of the bay.  Be sure to reserve your spot by calling today. 
Excellent Food & Drink
Morro Bay's waterfront is lined with locally owned restaurants, no chains here.  Many are family businesses with decades of experience to drawn on.  And the proximity to commercial fishing waters and aquaculture mean that you'll be indulging on the freshest seafood available.  
 
Participating Vessels
Friday Night Lights is dedicated to local large vessels and commercial boats.  They're sure to make a splash as they cruise by adorned with bright lights and holiday décor.  Here are some of the large vessels you can expect to see: 
Coast Guard
Harbor Patrol
The Papagallo II - Be a part of the parade.  Book your spot on the boat during the cruise!
Extend your Stay 
With events Friday, Saturday, & Sunday you'll want to stick around and soak up all the holiday cheer.  Not to mention all the great year round attractions and outdoor recreation opportunities that will easily keep the whole family busy.  Luckily Morro Bay offers lodging opportunities that fit any budget, from new boutique waterfront properties, to well-known brands and modernized 50s style boutique motels just blocks from the waterfront.    
Friday Night Lights brought to you by: