GET OUTSIDE!
3/1/2020 - 5/31/2020
Dive into spring in Morro Bay! This incredible fishing village has a plethora of aquatic districts where getting outside is a must! You can't miss the town's EIGHT pristine beaches – some on the bay and some on the open ocean – which means whether you want to launch a kayak or slay a wave, Morro Bay has your perfect beach! Plus, the captivating harbor and the Morro Bay State Park & National Estuary, located in the back bay, each offer their own set of outdoor activities, events, fun tours, watchable wildlife and incredible experiences to share. Check out these great savings on outdoor fun and download your coupon from Eventbrite now!
#GETOUTSIDE: SAVE ON FUN THIS SPRING
Take advantage of insider offers, March 1st - May 31st, valued at over $90. Simply present your FREE digital ticket on Eventbrite or a hard copy of your ticket(s) at time of purchase to redeem each deal! 
 
THE DEALS: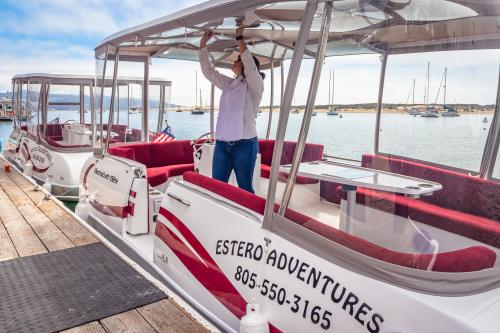 20% OFF ALL RENTALS
ESTERO ADVENTURES
Estero Adventures is a one stop rental shop.  Make memories exploring the bay.  Fat tire bikes, stand up paddleboards, single and tandem kayaks, and electric pontoon rentals - what will you choose? 
$20 OFF WHALE WATCHING FOR A PARTY OF 2 OR MORE
SUB SEA TOURS
Enjoy unobstructed views of California Gray Whales, Central Coast Humpback Whales, dolphins, sea otters, and the occasional orca or blue whale.  Sub Sea Tours offers daily trips with experienced captains.  
$5 OFF WHEN YOU RENT A SURFBOARD AND WETSUIT
MORRO BAY SURF SHOP / Az.Hi.Az.I.aM
Morro Bay Surf Shop will get you set up with the board, wetsuit, and even offers lessons - everything you need to catch a wave.  The shop also carries their own lifestyle and sportwear brand Az.hi.az.i.aM so you can rep Morro Bay wherever you go! 
10% OFF YOUR TACKLE STORE PURCHASE
VIRG'S LANDING
A Morro Bay staple since 1954, Virg's Landing carries everything to make your fishing adventure successful.  The largest tackle shop on the Central Coast, they carry the best in saltwater fishing tackle.  With thousands of products, Virg's is sure to have what your looking for.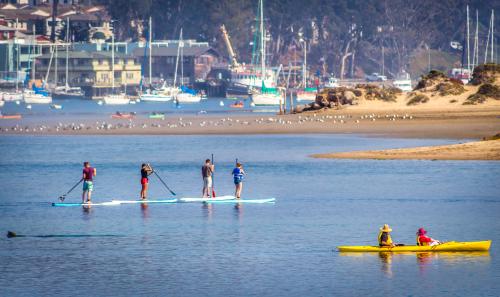 $5 OFF THE FIRST HOUR OF KAYAK OR PADDLEBOARD RENTAL
MORRO BAY PADDLESPORTS
Lessons, tours, rentals, repairs, accessories, and gear.  The experts at Morro Bay Paddlesports will take care of getting you fitted and on the water safely so all you have to worry about is enjoying the bay.  This is the perfect spot for beginners and experts to get paddling.  
$10 OFF 45 MIN NARRATED TOUR FOR PARTY OF 2 OR MORE
SUB SEA TOURS
Sub Sea Tours semi-submersible vessel is ideal for viewing Morro Bay from above and below the water in one trip.  Expert captains will provide local information while passengers view schools of fish, jellyfish, and kelp from inside the boat!    
$10 OFF ALL MONDAY - FRIDAY FISHING TRIPS (APRIL - MAY)
VIRG'S LANDING
Starting in April, Virg's Landing offers a variety and fishing trips daily.  The time and duration of these trips varies, but which ever trips suits you, you're sure to reel in a big catch with this experienced sportfishing outfitter.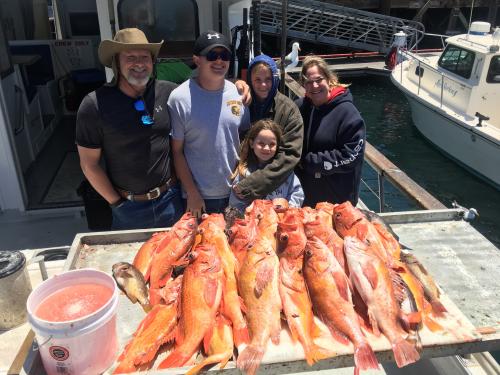 FREE 8OZ CLAM CHOWDER WITH ANY PURCHASE
GIOVANNI'S FISH MARKET & GALLEY
Known for fresh cooked-to-order seafood, live crab, and fish & chips on a stick, a visit to Morro Bay isn't complete without a cup of creamy and delicious clam chowder.  And it will taste even better at their outdoor patio.
2 FOR 1 WINE TASTING
STAX WINE BAR & BISTRO
STAX has an incredible wine selection that pairs perfectly with their delicious menu offering local oysters, crab cakes, charcuterie options and homemade mac & cheese. DELISH!
Ticket has no cash value and is good for one discount.  Participating businesses have the right to cancel offer without notice.  Offer valid March 1, 2020 and expires May 31, 2020 unless otherwise noted.  Promotions cannot be combined with any other promotion or discount.