As we near the end of January, now is a great time to reassess how those New Year's resolutions are going.  Let us help - find your resolution below and get some inspiration about how you can reach your 2019 goals. 
Get active
Morro Bay can make exercise fun.  Take a beach run on our hard-packed sand.  There are six miles of beaches to work with.  Start north and run south using Morro Rock as your focus.  The surfers and dogs will entertain you along the way.  Maybe you'll even stumble upon our famous Morro Bay Sand dollars, all while keeping pace as the ocean crashes beside you.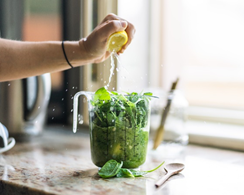 Eat better 
Taking in the new year to recommit to healthy eating?  Morro Bay has the options you need to stay on track.  There are plenty of high protein, nutrient dense, omega-3 rich local seafood selections to choose from.  And many of our restaurants offer vegetarian options as well.  For fresh smoothies and salads check out Shine Café, Kravabowl and Goddess Goods.
Travel More
Travel opens our eyes to new places and new people.  And the destination doesn't have to be far away to make an impact.  Morro Bay is easily accessible off Highway 1, and a great place to experience something different.  Centrally located, it takes only a few hours to arrive in town from most of California's major cities.
Try something new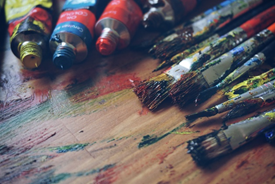 Resolutions are all about growth and stepping outside your comfort zone.  If you're looking for something new to try, here are some Morro Bay ideas: 
Get on the water.  You'll find rentals, lessons and tours for surfing, kayaking and  stand up paddle boarding along the Embarcadero. Gain a new artistic skill by taking a class at the Art Center Morro Bay.  Do you know how Elephant Seals got their name?  Just north from Morro Bay at Piedras Blancas Rookery you can observe the Elephant Seals and find out where  their name comes from.  Now is the perfect time to visit as it is pup season!
Save more money
Is financial responsibility at the top of your goals for the year?  A stay in Morro Bay offers great coastal amenities for a reasonable price.  And booking your stay outside of the summer months means the best deals without the crowds.  Additionally, if you stay from now until the end of March at one of our Morro Bay hotels you can save even more with $100 in restaurant coupons.
Get outside
Spending time in nature is good for you and your health.  Get out there.  Consider a hike to one of the "Seven Sisters" peaks.  Black Hill and Cerro Cabrillo are both within Morro Bay State Park.  Hit the trails around sunrise or sunset and be doubly rewarded with 
spectacular views at the top. 
Continue to chase after your new year's goals in Morro Bay.  The best part is that you can accomplish your goals while spending some quality time with family and friends.  Morro Bay has activities for all ages to enjoy, and fun ways to make this year your best yet.