Why just tour when you can ecotour?  With attention to sustainable tourism, environmental conservation, and local communities, ecotouring is a great way to travel AND feel good about it.  Here in Morro Bay there are many opportunities to take your visit up a notch with cultural, wildlife, and adventure ecotourism activities. 
Learn
Get informed about the area with museums, community events, festivals, and by talking to the locals - you're sure to discover a hidden gem or two.  Cultural and wildlife focused museums and galleries provide a great place to start and understand Morro Bay.  Or spend some of your time enjoying one of the many events throughout the year.  These events give you a taste for the towns unique flavor – from WSL surfing competitions to a festival celebrating Morro Bay Avocados!  Additionally, while you're enjoying a morning coffee at the neighborhood shop, ask the locals to offer you some tips on all the must see spots.
Unplug
Take a break from the hectic everyday pace of life by slowing down at the coast.  Unplug from the stress and spend some time in nature.  Create great memories with an outdoor adventure experience in Morro Bay.  Montana De Oro, Morro Bay State Park, and Morro Strand State Beach provide the perfect retreat.  Oceanside cliffs, elfin forests, and miles of sand are all found right in town.  Morro Bay also provides a unique environment where you can safely (for you and the animals) view a huge variety of wildlife.  Birds, otters, seals, whales, butterflies, and more!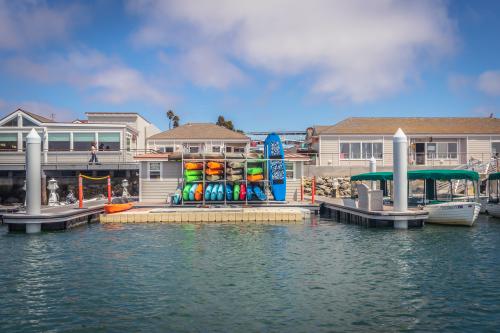 Self-Powered Transportation
Walking is one of the best ways to go sightseeing.  Immerse yourself in the city and have time to really take in your surroundings.  As an added bonus, it's a carbon free mode of transportation.  But the options don't end there.  Hop on a bike and enjoy a ride on the numerous nearby trails.  Or, you can stick to the water and use a kayak or paddleboard to move along the bay.  These modes of transport give a unique perspective while discovering parts of Morro Bay few people get to see – like the secluded sandspit beach (just be conscious of the seasonally roped off areas to protect the Snowy Plover's breading grounds).           
Keep it Local
Purchase locally made souvenirs from Morro Bay artisanal makers.  You'll find unique shops many selling owner made wears – handmade glass beads, custom décor, craft olive oil and more!  But it's not just about the local shops, enjoy local food in Morro Bay as well.  Fresh seafood, caught in the waters off our coast, is served at the markets and restaurants throughout town and fresh produce can be found twice a week at our farmer's markets.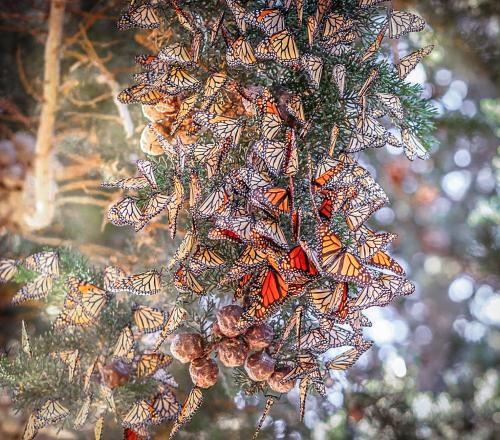 Eco-Volunteer
'Tis the season to give back.  Get your hands a little dirty and join the local conservation efforts.  There are various volunteer opportunities in Morro Bay, here are just a few.  Pick up litter around the bay and help to maintain a healthy estuary while providing important data to the Morro Bay National Estuary Program with their trash-tracker project.  Stop by during office hours at 601 Embarcadero, Suite 11 or contact MBNEP ahead of time to ensure they have sufficient supplies.  They will provide you with bags, gloves, and a trash-tracker form to record what you find!  If you'd prefer to  join a group, try the Morro Bay in Bloom "gardening therapy" session on Saturday mornings from 9 – 11 am.  You'll be helping to maintain and improve many of the plots around town.  Be sure to bring the whole family as kids 12 and under receive a free pair of gardening gloves and packet of seeds! 
Stay Owner/Operator
Owners at boutique hotels are able to make sustainable choices and have less of an overall impact than properties will hundreds of rooms.  For example, select Morro Bay hotels offer bikes to guests (so you can leave the car parked at the hotel) or packages where you receive a kayak rental with every stay.  This coupled with the variety of environmental activities make staying in Morro Bay an easy choice!  
Pro Tip: Want to make a big difference by reducing your water usage?  Don't request linen changes everyday - stick with the sheets and towels you receive at check-in.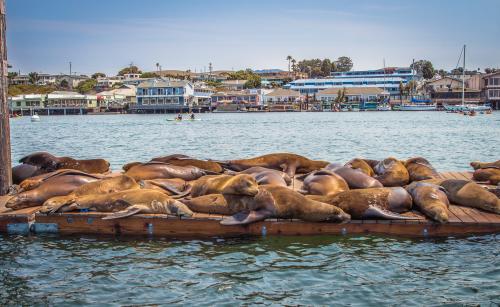 Travel Off-Season
Consider making your trip outside of peak vacation times.  This helps to avoid over-tourism, increase the year-round economic vitality of the community, and reduce the environmental impact at popular times.  It also results in a better trip for you with less crowds and better deals!
Looking for ecotourism activities?  Look no further than Morro Bay.  Feel good about a trip here where you can support locally owned businesses, lend a hand in area conservation efforts, and enjoy getting outside in nature.  For more information on how to plan your ecotour in Morro Bay call the visitor center at 805-225-1633.