Every year, thousands of visitors and residents alike flock to the shores of Morro Bay during its annual Kite Festival. For an entire weekend, the skies of Morro Bay are transformed into a vibrant display of colors and shapes, kites of diverse sizes and designs filling the air and delighting spectators as they dive, swoop, twirl, and glide on the coastal breeze. The Kite Festival flies into town on April 28-30, and to get ready we're exploring some of the history behind one of our town's favorite annual events. For more trip ideas and insider tips, check out the rest of the Morro Bay Blog!
High-Flying History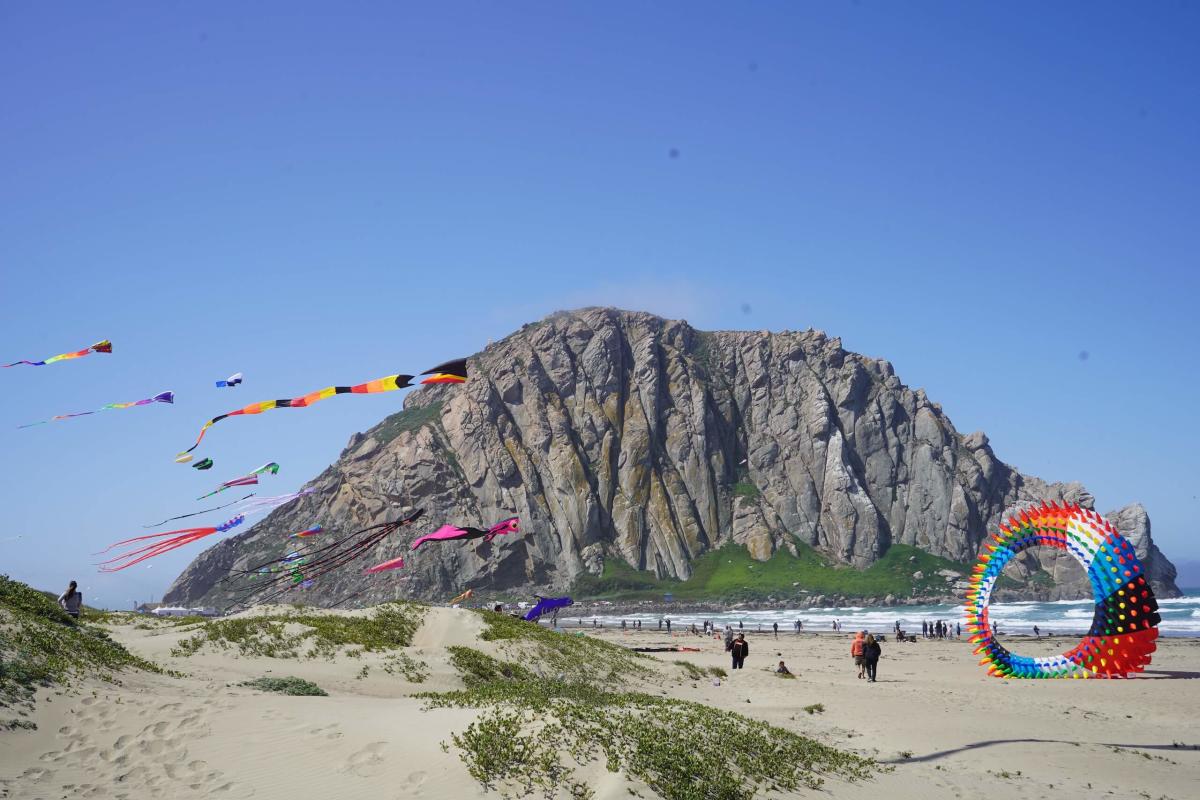 At the heart of the Morro Bay Kite Festival has always been a goal of bringing people together to learn about the art of kite flying in a safe, fun, and relaxing environment. Boasting some of the best kite flying weather in the country, Morro Bay was a natural location for this kind of gathering. 18 years ago, festival organizer Shaun Farmer was invited to be a vendor in another city's kite festival, leaving home with an assortment of kites from his shop. He returned to Morro Bay with seeds of the Kite Festival planted in his head.
2023 will be the sixteenth year of the festival, each one more grand and joyful than the last. One of Shaun's favorite memories:
"A little girl gave her kite to her grandfather to hold while she was in the bathroom. When she returned, he was flying her kite himself. He had the biggest smile on his face and almost didn't want to give it back."
Modern Heights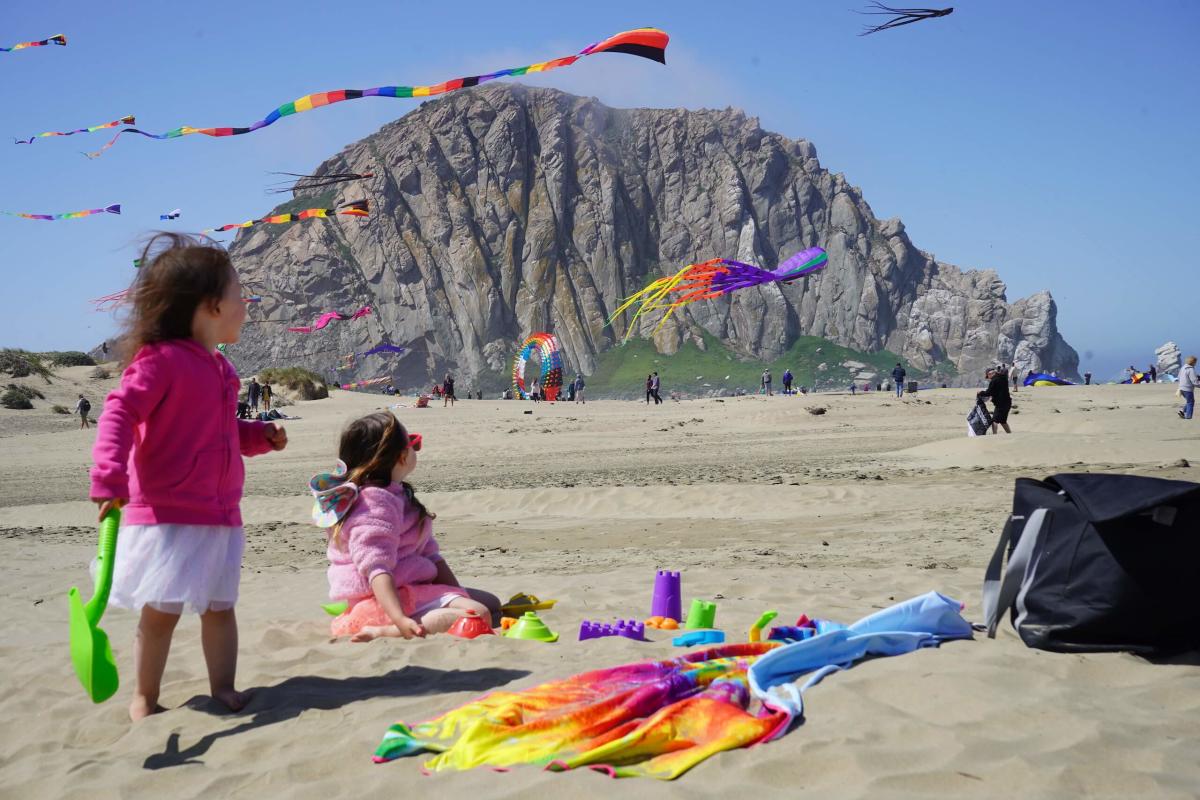 From small beginnings, the Morro Bay Kite Festival has grown into a landmark event for the community. Last year, more than 5,000 people attended the festival and gathered on the sandy shores of Morro Bay to fly kites, have fun, and enjoy the early summer sun and breeze. The gathering now includes a variety of local vendors, entertainment, and food, and attracts kite flyers from all over the country.
CANDY DROP
A surefire way to have a sweet time at the Kite Festival is to stick around for the Candy Drop at 1 and 3pm on Saturday, April 29. Keep an eye in the sky as a giant kite soars over the beach and drops candy for the kiddos! The drops will be broken up by age group so that everyone has a chance to nab a sweet treat.
FRIDAY NIGHT FLIGHT
Kick off kite-flying season with the Night Kite Festival on Friday, April 28! This will be a family event filled with s'mores, hot chocolate, a barbeque, and, of course, some jaw-dropping light-up kites.
FREE KITES FOR KIDS
On Saturday, April 29, local non-profit Central Coast Funds for Children will be giving out 500 free kites for kids to fly, in addition to stickers, crayons, and paints to decorate them with.
Reeling It all in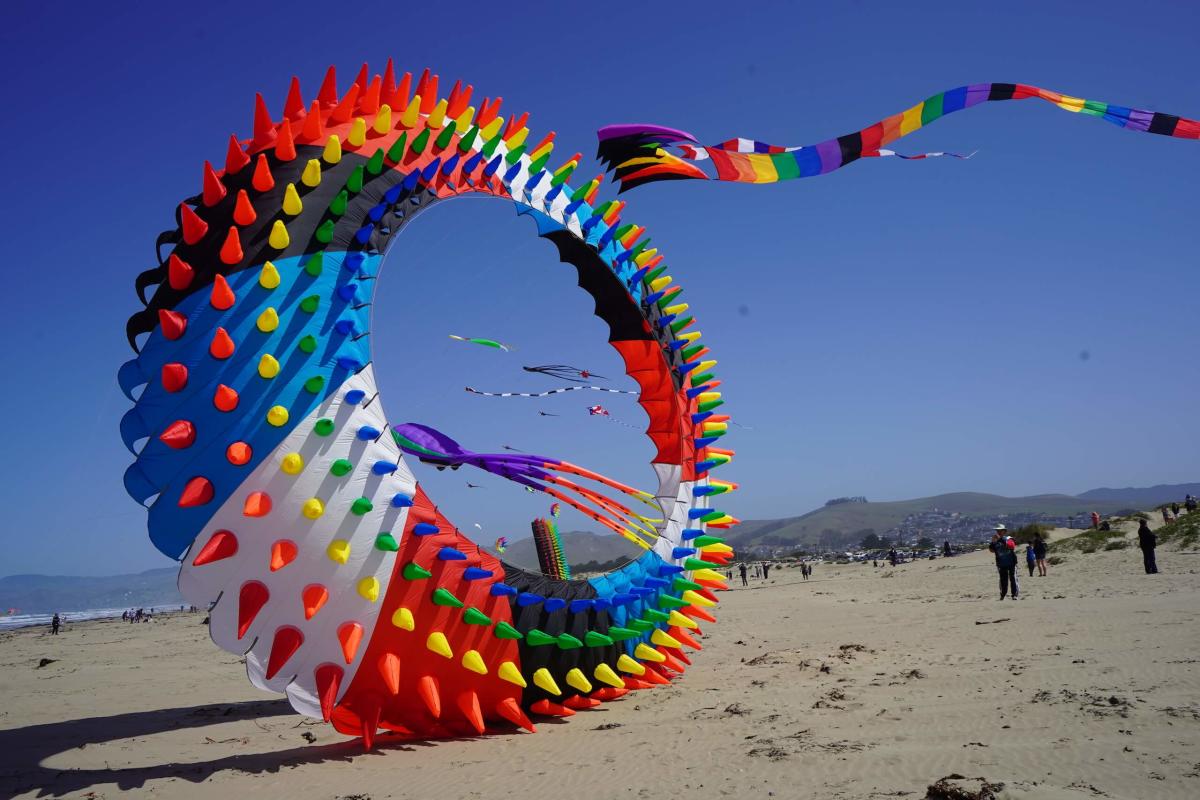 If you've ever had the pleasure of flying a kite, you know there's something special about the experience, a union of art and nature that seems to bring us closer to faraway skies. We invite you to come live in the moment with us for a day or two (or three), and enjoy the fresh ocean breeze, the gentle lapping of waves, and the sight of dozens of beautiful kites taking to the sky. Who knows— maybe even Grandma and Grandpa will want to take a turn.
For more information on the festival, click here!