Looking for some family fun this fall season?  Morro Bay's got you covered with trips to the pumpkin patch, opportunities to learn about the science of spooky skeletons, a wicked paddle parade, celebrating the annual wine harvest, and traditional trick-or-treating through our historic downtown.  It's that time of year to get outside and enjoy the seasonal activities…with a Morro Bay twist.  Here are the top events that you don't want to miss this October! 
 
Floating Pumpkin Patch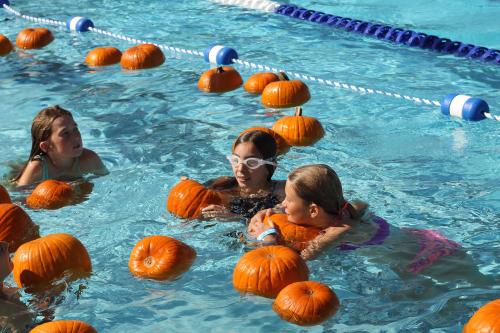 October 20 // 1 – 4 PM
Morro Bay High School Aquatics Complex // 235 Atascadero Road
Cost: $15 to reserve a pumpkin or $6 for the recreational swim and goodie bag
Who knew to look for pumpkins in the water?  Join in the fun at the second annual Floating Pumpkin Patch at the Morro Bay Pool.  There will also be face painting (with colored zinc oxide sunscreen), games, pumpkin decorating, water safety information, goodie bags, and recreational swim time. 
Skeleton Saturday
October 19 // 10 AM – 2 PM
Museum of Natural History // 20 State Park Road
Cost: FREE for kids under 18 & $3 for adults
It's the season of the skeleton, and what better time to explore the extensive collection of real skeletons, skulls, bones, and teeth at the Morro Bay Museum of Natural History.  Bats, bears, fish, fowl, sharks, seals, complete whale, dolphin, and sea otter skeletons.  The event includes interactive displays, games (with prizes), puzzles, workshops, owl pellet dissection, and skeleton art projects.  Something for all age groups to enjoy! 
Harvest Festival Weekend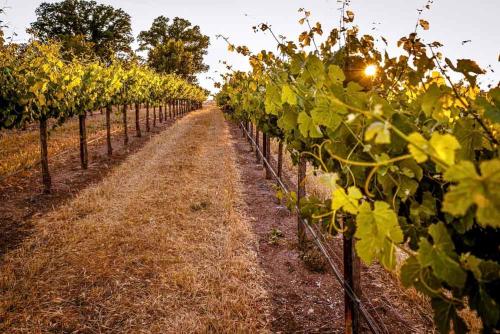 October 18-20
Multiple Locations
Cost: varies based on activity
Morro Bay is located between two wine regions – SLO Coast Wine County and Paso Robles Wine Country.  With great wine in all directions, Morro Bay is the perfect spot to stay when planning your trip to the vineyards and tasting rooms.  Stay during the Harvest Wine Weekend for over 100 activities from winemaker dinners, ceremonial grape stomps, barrel tastings, food and wine pairings, vineyard tours, live music, and more!  Morro Bay also has its own share of tasting rooms and wine bars you shouldn't overlook for a relaxing day or evening.  And be sure to check out our restaurant wine lists for amazing local selections.   
Halloween Adult Fun
October 25 & 26 // 8 - 11 pm
The Siren // 900 Main Street
Cost: $10-$15
Dressing up isn't just for the kids in Morro Bay.  Join the costume, dancing, and music fun at The Siren with back-to-back nights of Halloween mayhem.  The dance party kicks off with a night of 80's music where 80's attire and/or Halloween costumes are strongly recommended.  Then join the 3rd Annual Halloween Costume Contest Party.  Dress in the spookiest or funniest costume and win cash prizes while you take in the wide variety of cover songs from the band!  
Trick -or- Treat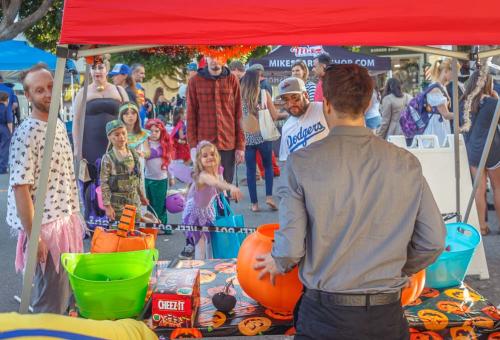 October 31 // 3 – 5:30 PM
Downtown Morro Bay // Main Street & Morro Bay Boulevard
Cost: FREE
Perfect for families, this event is a safe way to spend the holiday with a festive street party.  Pick up your map from Grandma's Frozen Yogurt Shop at the corner of Morro Bay Boulevard and Main Street, and then visit participating downtown businesses.  Expect treats, music, a bounce house, haunted trolley, face painting, and games along the way!  Click here for more information.   
Haunted Police Department
October 31 // 3 – 7 PM
Morro Bay Police Department // 850 Morro Bay Boulevard
Looking for a scary Halloween night?  Head to The ASYLUM – Morro Bay's only haunted house.  Ever popular, this attraction is not to be missed!    
Paddling Witches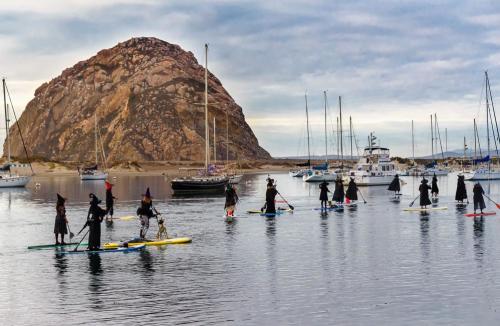 October 26 // 11 AM – 12:30 PM
Waterfront // 101 Coleman Drive
Cost: FREE
Watch or participate in the 6th Annual Witches/Warlock Paddle.  The paddle starts at Coleman Park and continues by broomstick (SUP, kayak, outrigger) along the Embarcadero.  Have you ever seen a witch or a warlock on the water before?  It's a fun tradition in Morro Bay that helps give back to the local food bank – they will be collecting canned goods (or cash donations) for the SLO Food Bank.   
Corn Maze
Brookshire Farms // 4747 Los Osos Valley Road
Cost: FREE for kids 2 & under, $11 Monday - Friday, $15 on weekends
Head to the local corn maze to take in the sights and sounds of the season and to test your navigational skills.  Admission also covers access to the pumpkin patch, inflatable slides, lawn games, hayrides, playground, and an obstacle course.  If you are looking for a spookier time, head to the night maze if you dare!  Just remember to bring a flashlight.  
 
There is a lots of fall fun to be had in Morro Bay.  Here are just some of the many activities that haunt the city this time of year.  Fill your visit with traditional and unique events this October and, as a bonus, take advantage of the great hotel deals (nothing frightening about that).  For more information visit morrobay.org or call the Visitor Center at (805) 225-1633.