Here in Morro Bay, we like to think the salty breeze that rolls through town is a gentle welcome to visitors, a greeting from both the ocean and the people who call this community home. Morro Bay is home to good people— "salt of the earth" kind of people. People who fearlessly embody the salt-tinged adventures Morro Bay is known for. We like our people so much, in fact, that we want you to meet a few of them.
We're pleased to introduce our Morro Bay Ambassadors, who are just a few of the local residents working every day to make this community an even brighter and more special place. You'll be hearing from them a lot more, but first, let's get introductions out of the way. Without further ado, here are four of our Ambassador superstars, ready and waiting to take you through some of Morro Bay's saltiest adventures and experiences.
Margot Kandarian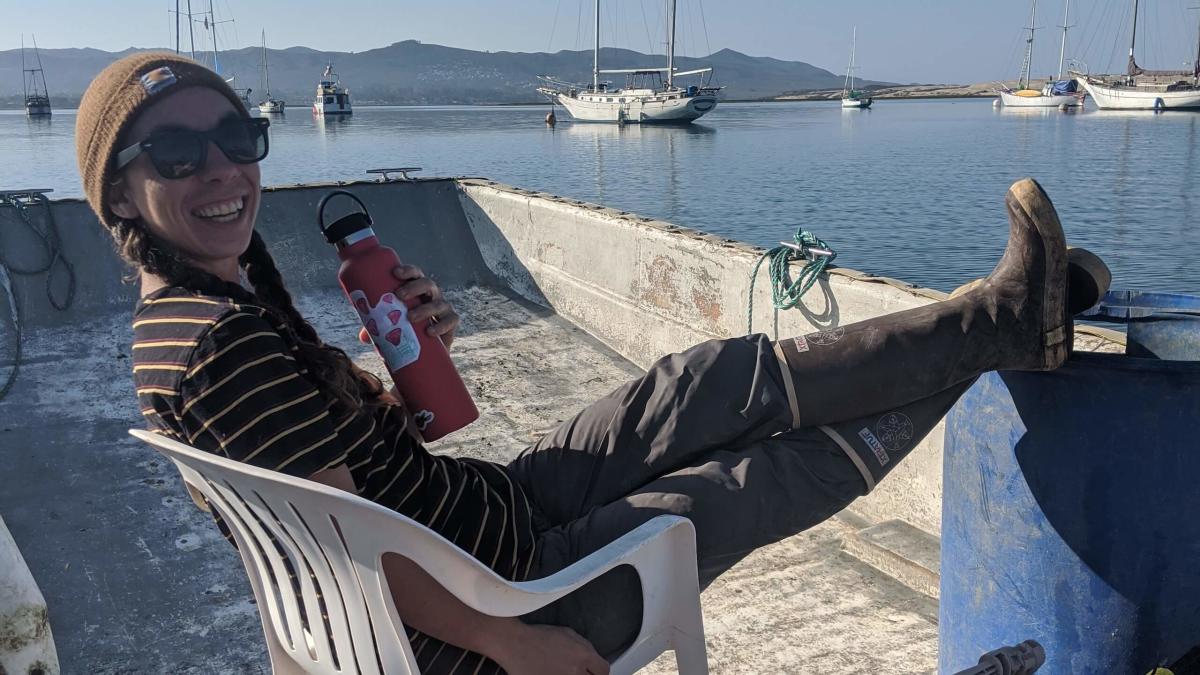 What does a day on an oyster fishing boat look like?
My days are very dynamic! One consistent thing is that I'm generally out on the water all day, rain or shine. We drive two Carolina Skiffs, but for the most part we are working off of our barge in the back bay. Our oysters are farmed in floating bags. At high tide the farm is covered with six feet of water and at low tide we can walk around on the mud. We take the boat out in the farm when the tide is right, load up the bags of oysters, then bring them back to the barge and sort them for size and quality. On any given day we might be on the barge sorting oysters, out in the farm in our wetsuits loading up bags, running oysters through our tumbler, bagging and shipping oysters at our facility, processing and planting seed, doing general farm maintenance, or running deliveries. We do it all!
How did you get into this role?
I saw the job on Craigslist and thought it would be cool— which I think is a really funny way to find your passion. I started on the general crew. When COVID hit and the business decided to pivot to more direct-to-customer sales, I asked to run the retail sales on the weekends.
From there I ended up being the one managing the inventory in the tanks and doing the shipping. And then when our previous farm manager moved out of the area, I was excited to step up and take over the role, but also really nervous. I feel a lot more comfortable in the role now. I've pretty much unpacked and made it home here.
Before becoming an oyster farmer I was a preschool teacher. I would say being the farm supervisor plays into a lot of my strengths in the same way teaching did. I'm in charge of a lot of people/living things. It's important to have a plan for the day, but often things go wildly awry and you have to be ready to throw that plan right out the window. A high level of organization, a positive attitude, and a willingness to look silly are musts.
What's your favorite part about being a farm supervisor?
I want to do everything. It's fun to work at a job where that type of enthusiasm and ambition is so encouraged. From changing fuel filters to backing a trailer down the launch ramp, Neal has shown me how to do it all. Don't underestimate the importance of finding someone who matches your energy.
A few of my favorite things at work include exciting creature finds on the farm (top 3 catches of the day: an octopus, a giant sea hare, and a scallop the size of my head), working on boat motors, towing (lines of oysters or barges), being out in my wetsuit in the water on a sunny day, processing seed, the excitement of harvest days, and doing raw bars for events.
Why should people eat food caught right in the bay?
Oysters specifically are great because they are the only protein that doesn't need fresh water or fertilizer to grow. They're not taking from the environment; since they're filter feeders they're actually replenishing the bay by cleaning it. Another great reason to eat local is how fresh the seafood is, you can literally watch them unload the fish off the boats that catch it. We have a true working waterfront here. I like to know where my food is coming from. We're really fortunate to live in an area with so much local agriculture and fishing, I don't see any reason to eat food that's shipped in from somewhere else.
What does it mean to be one of the few women in this industry?
I think of the qualities of the other women in this industry that I admire— they celebrate the success of other women, they lift other women up. Don't underestimate the value of seeing yourself represented. Every time I talk to school kids on a field trip, I think that maybe there's a girl in that group who didn't even realize oyster farming was an option for a career before. Every time I drive the forklift and a little kid waves to me I absolutely love it, because now that kid knows that people drive forklifts — that both men and women can drive forklifts.
Any final thoughts?
I love this town. I grew up in Los Osos, playing in the bay mud. I feel so lucky to now have a career here, and to be getting paid to play in the mud.
Faith Holton
Morro Bay Paddlesports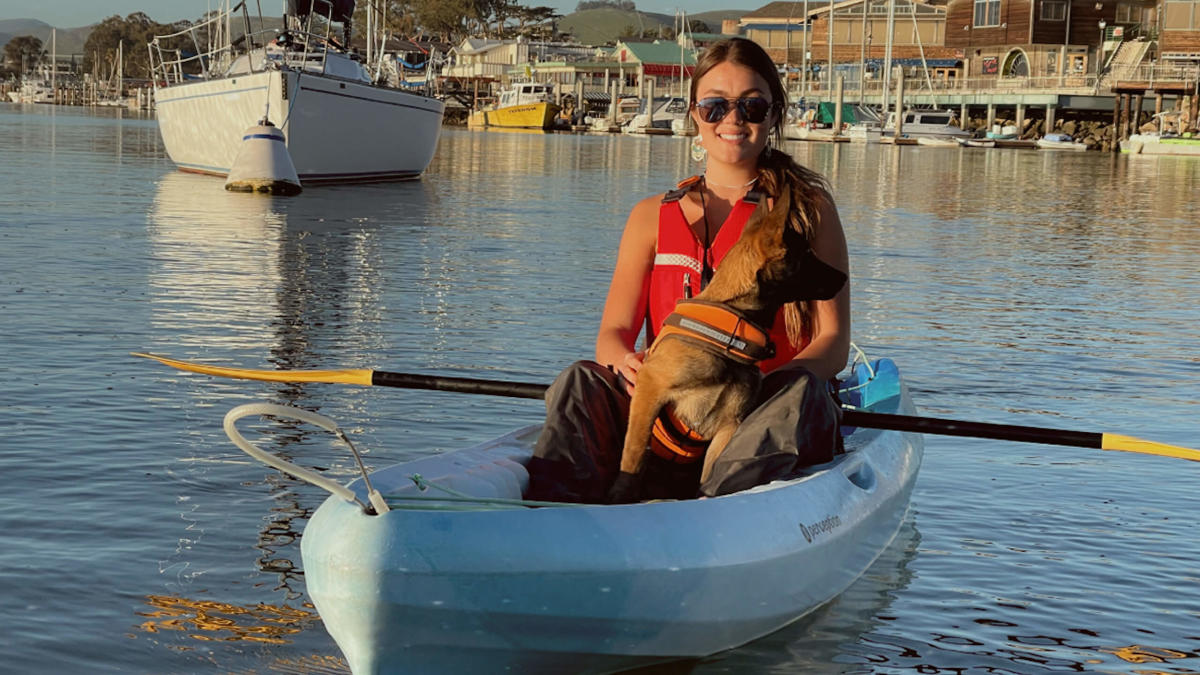 What does a day at Morro Bay Paddlesports look like?
A day here at Morro Bay Paddlesports is pure fun and hard work.  From the retail store to the rental dock, there is always someone coming through to enjoy the endless adventure that is Morro Bay.  We greet customers at the front desk and find out which watercraft they would like to rent, and then they're suited with the proper PFD and paddling gear.  Each paddler is given instruction on boundaries, water conditions, wildlife, and safety.  Paddlers are launched to go enjoy a self guided adventure or one of our guided tours of the Bay.  We constantly clean, organize and prepare craft for rent.  At the end of the day, all gear is washed for a final time and stowed away.  
How long have you been in Morro Bay?
I have lived in the area for about 10 years. I'm originally from Montana and moved out here for my sophomore year of highschool. My dad and I just bought the business at the beginning of the year 2023, and love working on the waterfront of Morro Bay.
Favorite part of your job?
My favorite part is being able to have a business that I am passionate about and spend each day helping people have fun on the Bay.
Why should people visit Morro Bay Paddlesports?
People should visit Morro Bay Paddlesports because we offer a variety of watercraft and make it exceptionally easy to access the bay. We have a "Yack Port" which holds our kayaks and paddle boards in place to make it easier for people to get in and out of the water safely and efficiently. We have ensured that people can experience the greatness of the bay while doing so in a safe fashion.  We strive to offer the best customer service and enable everyone to have an adventure they will remember for a lifetime here on the Central Coast.
What is the best part of being on the water?
The best part about being on the water is the ability to witness the vast variety of wildlife, see portions of the Bay you cannot see from the road, and all while getting great exercise. An absolute highlight is getting to meet new people from all over the world and see them enjoy the feeling of being on the water.
What should visitors know about you guys that they might not be aware of?
Visitors should know that we have yack ports, which are devices that help to hold the watercraft stable in the water while entering or exiting onto the dock. Our goal is to get everyone on the water and our yack ports make it possible even for those who may have disabilities. We are centrally located on the Embarcadero, making it the ideal spot to put in. We have invested in a large number of new kayaks and paddleboards to be able to accommodate just about any group size at one time. We are here seven days a week from 8-5 ensuring that no one misses out. We have a retail section for our customers to purchase snacks, drinks, paddling gear, clothes and unique memorabilia.  With our wonderful location, we tend to have easy access to parking making it less of a hassle for customers.
Final thoughts?
Finally, we love what we do.  We hope anyone interested in the beautiful Morro Bay waterfront and bay will come to see us for a paddle and share our passion to get out on the water.
Mark Tognzazzini
Tognazzini's Dockside Restaurant and Fish Market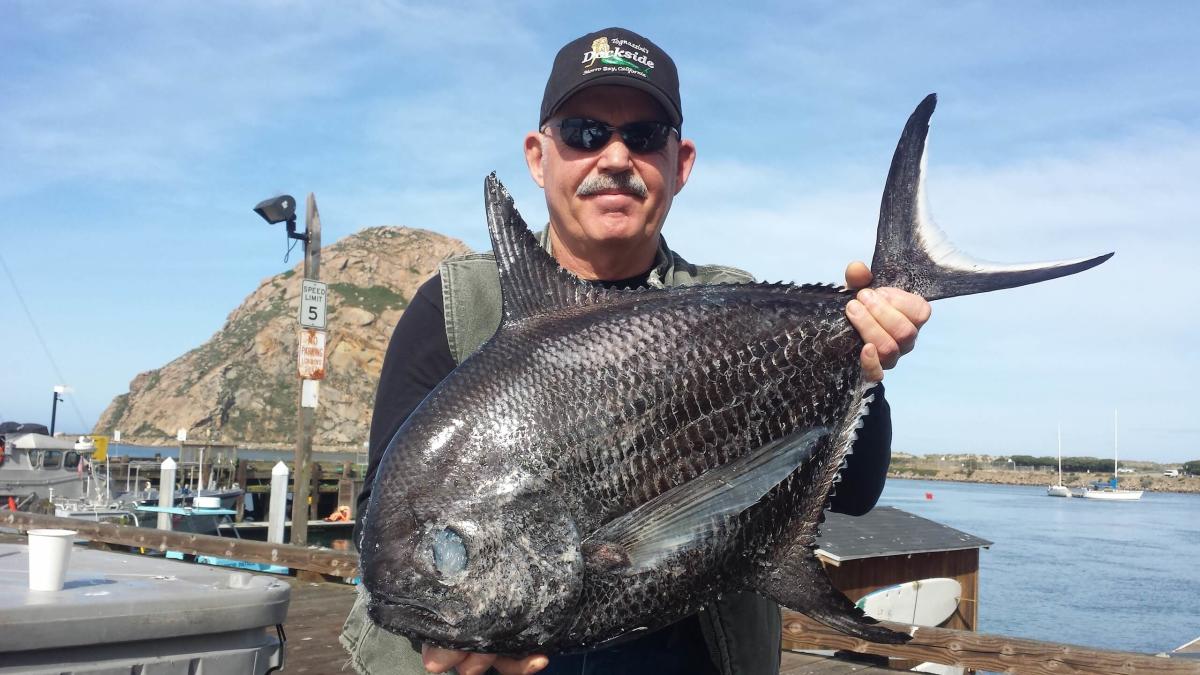 What makes dining in Morro Bay unique?
Tognazzini's Dockside Restaurant and Fish Market is located on the Embarcadero in beautiful Morro Bay California. We are family owned and operated and specialize in the highest quality local seafood available.  Our facilities allow us to receive and process seafood directly from the boat, and we have an array of chefs whose skills and knowledge of perfect preparation blend seamlessly with our fine quality seafood. If that wasn't enough— breathtaking views, family-oriented dining, and a festive atmosphere make dining at both Dockside establishments a truly memorable experience!
Describe signature dishes or drinks
BBQ Oysters are perhaps our most recognized and asked for item. They come steaming hot and smothered in melted garlic butter. Oysters on the half shell, and our Oyster Rockefeller come in a close second. Between our 2 restaurants we sometimes use over 500 dozen oysters a week.
How do you incorporate local or seasonal ingredients into your menu
We are advocates of eating seasonally, especially when it comes to seafood. If consumers want the best and freshest seafood available, then they should capitalize on what is being caught at the time. This means asking the right questions and being open to sampling what is in season. At Dockside Restaurant we feature a daily specials menu that showcases local and seasonal offerings. This can range from King Salmon, to White Seabass, to Dungeness Crab, to Grenadier and many more. When its Dungeness Crab season you will find whole crabs, cioppino, or bouillabaisse on the specials board.
Are there any regional influences reflected in the menu?
We are extremely proud to serve more locally sourced seafood than any other restaurant in San Luis Obispo County.  We are a firm supporter of our local fishing fleet and the efforts of numerous captains keep us in supply of amazing local product. We also source the majority of our oysters locally. This means using Pacific Oysters that are raised and harvested right here in Morro Bay. Finally, Dockside Restaurant only serves San Luis Obispo County wines.
How are you able to incorporate your passion for fishing into your restaurants that you started?
We are firm believers that it all starts with access to the best seafood product available. Our facilities allow us to receive and process seafood directly from the boat, ensuring ultimate control and quality from the time of landing to the time it hits the plate. We offer a direct link between the fishermen and the consumer and can often let you know the name of the captain and the boat from which your meal came. In fact, during certain times of the year the owner— Captain Mark on board the Bonnie Marietta— provides some of the seafood selections himself.
Are there any special events or collaborations that you or your restaurants host?
Over the years we have been part of numerous non-profit events and fundraisers. We sponsor a Pirate, Mermaid & Sea Creature parade which gives children (and some adults) a chance to dress up in May. We usually do a fund raiser for Woods Humane Society the third Sunday in July, and also provided our signature smoked Chicken and Ribs fundraisers for scores of non-profits including Del Mar Schools, Los Osos Middle School, Los Osos 4-H, Morro Bay Montessori, Local Nonprofit radio The Rock, 97.1, Morro Bay Maritime Museum, Cuesta College Athletic Boosters, SLO Club Scouts, Morro Bay High School, Saint Timothy's monthly dinner for the homeless, Black Brant Group, Baywood Elementary, Saint Elizabeth Ann Catholic Church, and numerous others. In addition, we provide hundreds of gift certificates yearly for just about any local non-profit to be used as prizes or auction items for their fund-raising events.
Now that we've all been introduced, our expert Ambassadors are ready and waiting to guide you to your next salty adventure in Morro Bay. Stay tuned for more fun-filled content from them, or check out the rest of our blogs!