Morro Bay is your gateway to endless outdoor adventure. Take to the water in a paddleboard or kayak, spot wildlife upon one of the area's many trails, or take a leisurely stroll along the waterfront stores and restaurants—it's all yours to see and explore. Varied, scenic landscapes, year-round temperate weather, and a wide selection of experiences make Morro Bay the perfect place to Come Get Salty and enjoy the great outdoors. Today, we're going through some of our favorite ways to soak up the sun in Morro Bay! For more trip ideas and insider tips, check out the rest of the Morro Bay Blog.
Make a Splash
Getting on the water is a fantastic way to experience the area's natural beauty, whatever your vessel of choice may be. If you're a beginner to water sports or have a family, kayaking around the calm waters of the Bay is a great place to start. Rent your own or embark upon a guided tour with an expert who can show you the ins and outs of the scenic landscape and its wildlife! Those looking for a little more of a challenge can rent stand-up paddleboards and explore the Bay at their own pace. Morro Bay also happens to be a popular surf spot, with hundreds of surfers flocking to our seaside town every year to ride beginner to intermediate-level waves in the shadow of The Rock.
Take a Walk in the Park
Outdoor lovers, rejoice! Morro Bay lies in close proximity to three beautiful state parks, each with their own sights, activities, and atmospheres. For a more all-inclusive experience, we recommend making a visit to Morro Bay State Park, an area which also encompasses the famous Morro Rock landmark. This beautiful park is well-loved among locals and visitors alike, offering 135 campsites, an on-site museum, an 18-hole public golf course, and outdoor activities that include sailing, fishing, hiking, bird watching, and more!
Morro Strand State Park is another gorgeous, fun-filled area to explore when you're looking to get some fresh air. Walk along pristine sandy beaches, relax at one of the coastal picnic areas, or adventure in the sandy dunes— it's up to you! The three-mile beach also has an RV park and campsite, and is a popular spot for activities like fishing, windsurfing, jogging, and kite flying.
The third state park on our list is Montaña de Oro State Park, a scenic and secluded 8,000-acre park where the gorgeous, sprawling landscape ranges from rugged cliff sides to coastal plains. Naturalists and backpackers will feel right at home on the park's many hiking, biking, and horseback riding trails, with primitive and equestrian campsites also available.
Explore Morro's Wild Side
We've already talked about how Morro Bay is the perfect place to check out some of California's most diverse wildlife (take a peek at our guide to learn more!) Looking for glimpses  of Morro's flora and fauna also happens to be a great way to get outdoors. One of our favorite ways to get some fresh air is taking to the seas for a look at breaching whales on one of the many whale watching excursions offered along the Embarcadero. Enjoy the sea breeze and once-in-a-lifetime views of whales cresting from the frothing surf while learning more about these majestic creatures from an expert guide.
Did you know Morro Bay is a designated National Audubon Society Important Bird Area? That means it's a critical stop on the migration path for many of our feathered friends, especially sea and shore birds. Taking some time to get out, enjoy Morro's temperate weather, and get a glimpse of the many beautiful birds that call it home (for at least part of the year) is a surefire way to have a gorgeous day full of outdoor sun and fun.
Morro Bay has roots in being a small commercial fishing village, and traces of this foundational identity can still be found all over town. Not only does Morro lead the way for sustainable fishing practices, but also offers fantastic opportunities for recreational fishing on shore, the pier, or by boat. Rent a private charter to have a secluded day of fishing on the gorgeous waters of the Bay, or set up on land and cast your line from one of the local beaches.
Mark Your Calendars for These Outdoor Events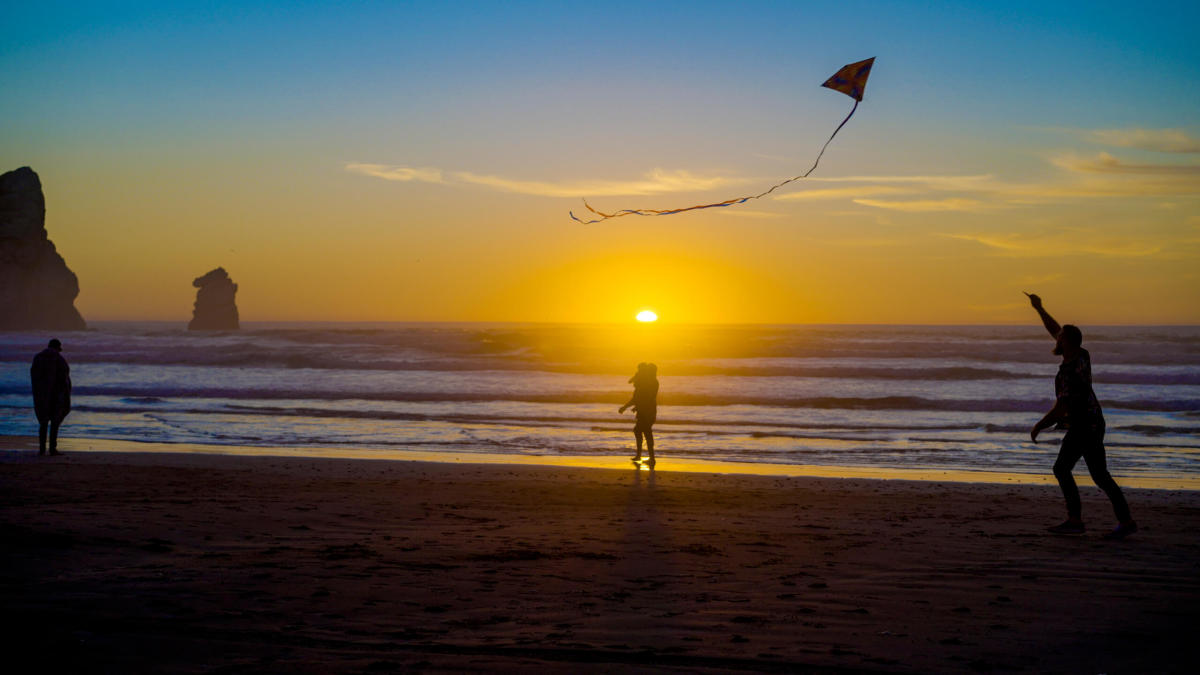 Morro Bay offers fun-filled outdoor recreation year round, but it also hosts several outdoor events that bring the entire community together to enjoy the fresh coastal air, one-of-a-kind scenery and beautiful weather. Every April, dozens of kites take to the skies during the Morro Bay Kite Festival for some high-flying fun. Morro Bay happens to have some of the best kite-flying wind, attracting flyers from all over the world searching for the perfect breeze.
During the beginning of the year is also the Morro Bay Bird Festival, an event highlighting and celebrating the area's birds and other wildlife. Much like the kite festival, the bird festival brings in avid birders from every corner of the world, drawn to the Morro Bay National Estuary and its lush habitat.
Start planning your visit to soak up the sun with these outdoor activities today!