Our favorite pairing with fresh-caught seafood is a glass of California's Central Coast wine. We want our guests to enjoy this unforgettable experience, and this SEPTEMBER and OCTOBER, we're giving a FREE bottle of wine to hotel guests with 2-night stays! 
While you're in town, take a walk along the Embarcadero and stumble across a few of our intimate tasting rooms known for delivering a casual and personal tasting experience. Smell and sip in the company of our vastly knowledgeable sommeliers, and leave feeling relaxed and refreshed with your new wine expertise. 
Check out our tasting rooms:
MCV Wines:
Family owned MCV Wines is the birthplace of dreams turned to reality, as this couple found a treasure trove of the finest quality grapes in the Paso Robles Valley to create their delicious wines. The couple focuses on creating unique blends that revolve around the bold and juicy Petite Sirah. Find their tasting room tucked behind Chateau Margene, with the best view of the waterfront and the picturesque Morro Rock.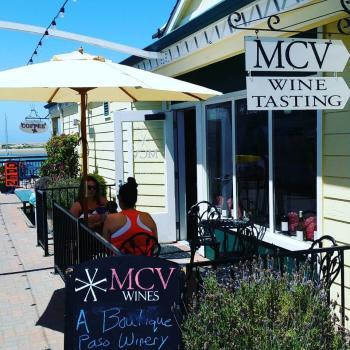 STAX is the hub of weekend rejuvenation and relaxation for residents and visitors alike. Come try their variety of more than 100 local and imported wines while enjoying some mouth-watering finger foods, like fresh-pressed paninis, cheese and meat trays, and local seafood dishes. Pick your choice of wine from the wall, or consult with one of their sommeliers for a recommendation. Check out their entertainment schedule to plan an afternoon out to dance, listen and laugh while enjoying your favorite beverage. 
Concerts on the Bay at STAX: September 30th and October 14th
Come out and enjoy LIVE MUSIC on the docks at STAX Wine Bar. This is the only concert series on the Central Coast with a waterfront venue. For more information about the Concerts on the Bay, click HERE. 
Situated in Marina Square along the waterfront is the Morro Bay Wine Seller. Enjoy being warmly welcomed by owners Ley and Rachelle, who have a passion for wines with a story. This is a second home for many locals and tourists alike to enjoy laughs, memories and luscious local wines. There are always six ice cold beers on tap for brew fans as well. Pop in during one of their talented live acts for some entertainment while you relax. Check out their entertainment schedule HERE.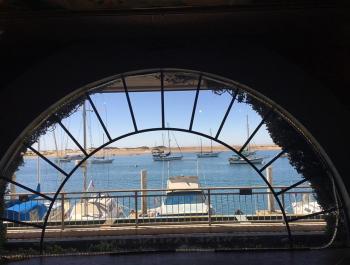 Located in the heart of the Embarcadero is Chateau Margene, the tasting room of a family-owned micro-winery located in Paso Robles 
Valley. Chateau Margene produces only Bordeaux-style wines (Cabernet Sauvignons, Cabernet Franc & Meritage blends), and proudly utilizes organic and sustainable practices to grow and hand-pick their grapes.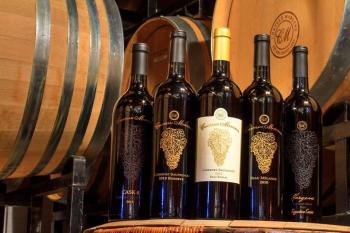 Bella Vino's Beer and Wine Room:
A new addition to DiStasio's Ristorante, the Bella Vino wine bar boasts a hearty collection of both local and European wines and beers for an evening of elegance. Come indulge on a delicious Italian meal in one of the best locations to watch the Morro Bay pastel sunset-- overlooking the Embarcadero, the bay and Morro Rock. Most entrees from the restaurant are served at the wine bar for your enjoyment. 
For more information on wine, tastings and beverages around town, click HERE.