Not a lot these days stops us in our tracks like a good sunset can.  With clear warm weather, now is the perfect time to experience the sky coming to life with vivid color.  Here are some ideas of where you should catch, and capture, tonight's sunset in Morro Bay: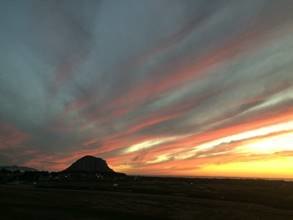 From the highway.  Jump in the car, follow Highway 1, and crank the tunes.  Stop at the turn outs along the way to really soak up the last rays of the day.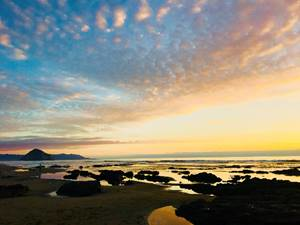 Among the Tide Pools (North Morro Bay).  Not only will you encounter memorizing creatures that call the pools home, but the reflection of the sunset makes the view twice as nice.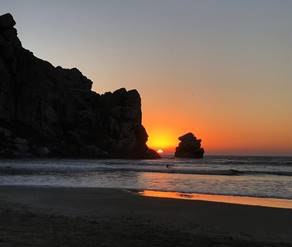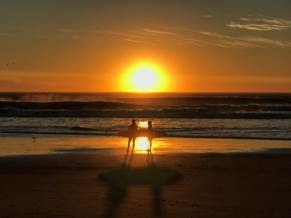 At the beach.  Settle into the sand with a blanket and a warm beverage.  Or grab some friends and take in the sunset around one of the firepits by the rock.  Perks of this location include surfers to watch while you wait for the sky and Morro Rock to light up.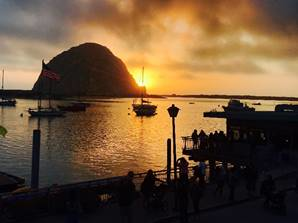 Along the embarcadero.  Start at Tidelands Park (south end of Embarcadero Road) and make your way down the road to Anchor Memorial Park.  Stop to check out all the vantage points along the way – every pier has a different view.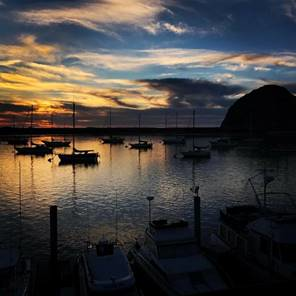 Over dinner.  Check out one of our waterfront restaurants for dinner and a show.  Enjoy fresh seafood with a sunset view.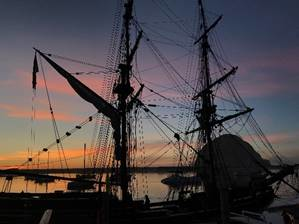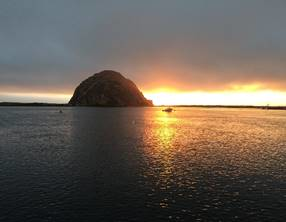 On the water.  Really immerse yourself in the sunset by taking a sunset cruise.  Or paddle across the bay to Sandspit Beach (just make sure you return to land before the sun falls completely below the horizon).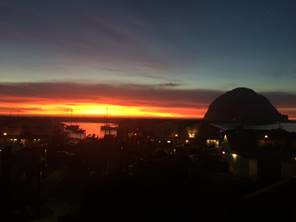 From Above.  Take the short hike up Black Hill and enjoy the view of the entire city (and of course Morro Rock) during sunset or sunrise.  The staircase over Centennial Park also offers uninhibited sunset views over the Embarcadero. 
 Heading south towards Montana de Oro State Park.  Bayshore Bluffs Park outlook and Morro Bay Marina Boardwalk in Morro Bay State Park offer great settings to enjoy the end of your day.  Because of their proximity to the estuary, they are also great spots for birding and wildlife photography.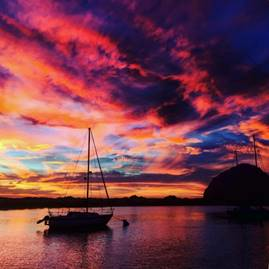 No two sunsets are the same.  Especially when there's so many locations to check out.  What will tonight's bring?  There's only one way to find out: grab a camera and a friend and start chasing that sunset.
And don't forget to tag us (@morrobayca) in your sunset photos – we'd love to see them.