Spring is here! The flowers are blooming, the birds are singing and Easter is just around the corner. If you're looking for a few ways to celebrate this holiday in Morro Bay we've got you covered. Here are some ideas to spend this holiday in a fun and safe way. 
Easter  Egg  Hunt  In  The  Park  
If you're looking to keep the Easter traditions alive head to a local park. Here you can set up your own Easter egg hunt, bring a picnic or even play some games with the family. Try setting up at the Morro Bay City Park or Tidelands Park for loads of grass and open air.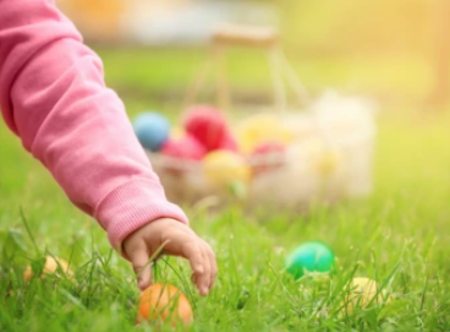 Take  A  Family  Stroll  On  The  Beach
Head to the beach for a nice stroll. With the sand between your toes and sun shining down, the beach is the perfect place to spend your Easter Sunday.  
Brunch  At  A  Local  Spot 
Looking for somewhere to have a Sunday brunch? There are so many options to choose from in Morro Bay. Try the famous french toast at Frankie & Lola's Front Street Café or a seasonal scramble from Carla's Country Kitchen. If you're looking to pair your brunch with a boozy beverage head over to Dorn's Original Breakers Café for Mimosas, Bellinis, or Bloody Marys. 
Hit  The  Hiking  Trails  
Movement on Easter Sunday is the best way to get out and enjoy the scenic spots in Morro Bay. If you're craving more than a stroll on the beach head to Black Hill or Cerro Cabrillo Peak for a nice hike with beautiful views. 
Visit  The  Wildlife  In  The  Bay 
Can't seem to find the Easter bunny? Head to the bay to view some local wildlife instead. Sea otters and sea lions will definitely be out in the bay enjoying the sunshine and if you're lucky you may be able to spot some sea otter pups.