Morro Bay is a great place to escape the heat at the coast.  Follow these tips and tricks during popular Morro Bay activities to maximum the fun during your stay. 
Swimming in the ocean is very different and often more taxing than swimming in the pool.  Be sure to obey the lifeguards, know your limits and never turn your back to the surf.  Even when you are only ankle deep, be sure you always face towards oncoming surf so that you don't get knocked over – large waves can roll in quietly without warning.
There are many ways to have fun out on the water in Morro Bay.  Just remember that water conditions can change quickly and wearing a personal flotation device, when you can, is always a good idea.  Additionally, although some boards have a leash as a great precaution, remember that they too can break and leave poor swimmers stranded. 
Eel grass is a blooming underwater grass, helps to maintain the diversity in the bay by providing food and shelter for a variety of organisms and holds down sediment at the bottom of the bay to keep the water clear and healthy.  Avoid stepping or running over the grass with paddles to support the bay's health.  If you launch your board from Coleman Beach, you'll have to cross through the eel grass – don't use your paddle unless you have to, but float through instead. 
To learn more about eel grass stop by the Morro Bay Estuary Nature Center.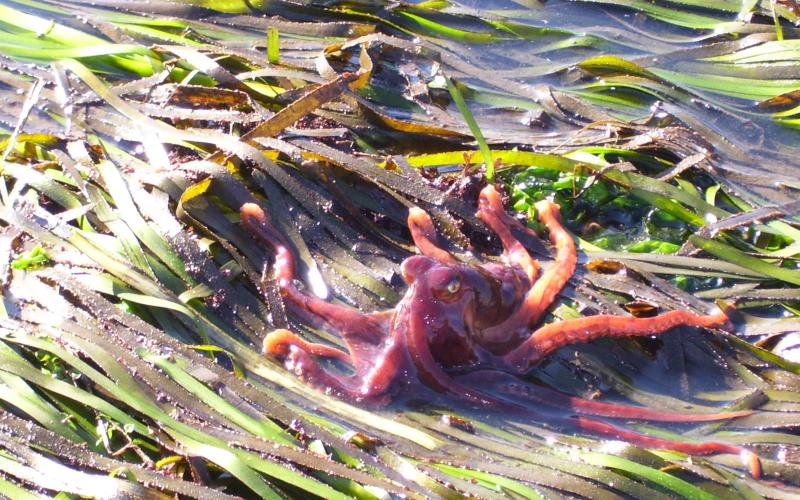 There are so many amazing hiking trails around Morro Bay and the National Estuary.  Grab a friend, your comfortable shoes, water and a trail map – you're ready to discover off the beaten path Morro Bay.  Just make sure to stay on marked trails and don't feed or touch wildlife.  Hiking maps can be picked up at the Morro Bay Visitor Center, State Park entrances and several trail heads.     
The T-Pier is a perfect beginner fishing spot in Morro Bay.  No fishing license is required when fishing from a pier, however, you still must obey the rules about minimum size, bag limit and season restrictions.  Sign up for a tour if you are interested in open water fishing.  Anyone over 16 will need a fishing license, but the pros will be there to help you along the way.
Bonfires are a fun tradition of vacation life.  However, there is more to consider than just s'more supplies.  Only start a fire in designated areas (such as the firepits near Morro Rock).  For your safety, do not build your fire larger than necessary and don't leave it unattended.  Keep a shovel and bucket of water nearby and be sure to extinguish the flames completely before leaving. 
Tip #7: Picnicking
Pick up some freshly prepared seafood at the market and head to a park to enjoy great views and a relaxed meal.  If the trash can is full, please pack out your trash.  Keep it with you until you can find an empty trash receptacle.  This prevents the trash from blowing into our natural areas and limits birds from spreading the mess. 
Did you know that Morro Bay has over 6 miles of beaches?  That's a lot of room for beach activities!  When spending the day out in the sun be sure to be sun safe.  Use shade, wear sunglasses with UV protection, apply sunscreen and wear protective clothing – even when it's cloudy.  You may think that the morning fog protects you from the sun, but nearly 90% of sunrays penetrate through.  Apply protection before you think you need and enjoy your stay…without the burn. 
Tip #9: Wildlife Viewing
For the most part, the best thing you can do for wildlife is to enjoy them from a distance.  If you find a juvenile mammal alone, their mothers may simply be out looking for food – don't disturb them.  However, if you see an injured animal call for help:
Specializing in birds and small mammals, call Pacific Wildlife Care at (805) 543-9453
Marine Mammal Center rescue center at (805) 771-8300
For entangled marine mammals call the U.S. Coast Guard at (805) 772-2167
For dead, injured or stranded marine mammals call West Coast Marine Mammal Standing Network at (866) 767-6114
Tip #10: Beach Wheelchair
Did you know the Morro Bay Harbor Department, with help from the Friends of the Morro Bay Harbor Department, offers free beach wheelchairs for use on our waterfront?  To reserve a wheelchair, contact the Morro Bay Harbor Office at (805) 772-6254.  Harbor Patrol Officers will even bring the chair to you at Morro Rock parking lot or the beach access near Morro Creek.