This weekend, let us show our gratitude by taking a moment to serve YOU. If you're a veteran or active member in the US military, there are places in Morro Bay that want to say "thank you," through  free meals and discounts. Take a look at the deals available below:
1. FRIDAY ONLY: Free donuts and coffee at the Visitor Center – 695 Harbor Street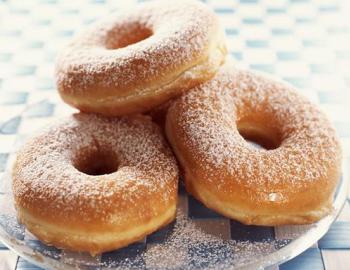 Stop by the Morro Bay Visitor Center on Friday for some fresh-made donuts and hot coffee from 9am-12pm this Friday, November 10th. Enjoy a delicious treat to start your weekend off right. There will be a seating area for you to relax and enjoy your breakfast. The Visitor Center is located at 695 Harbor Street. 
2. Buy One Get One Free Fish and Chips at Giovanni's Fish Market – 1001 Front Street
Not much beats an afternoon on the waterfront with a plate of crispy fish and chips. Spend your Saturday afternoon in the sunshine on the patio of Giovanni's Fish Market. All veterans and active members receive a FREE fish and chips with the purchase of one fish and chips plate. You'll have a front-row seat to watch the bay and harbor, as well as Morro Rock.

3. 15% Off your tab at Grill Hut – 850 Quintana Road

Open for breakfast, lunch and dinner, Grill Hut is a local treasure known for their delicious barbecue. They like to say "thank you" to veterans year-round by offering 15% off for active military members or veterans with a valid military ID.

4. Free Appetizer from Inn at Morro Bay – 60 State Park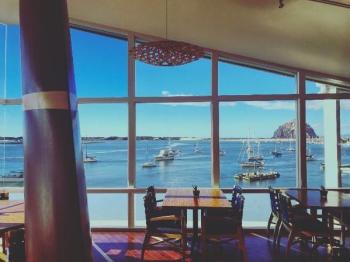 Whether or not you're a guest at the hotel, Inn at Morro Bay's 60 State Park Restaurant is a welcoming and intimate place for an exquisite meal, refreshing cocktail, or great location to watch the sunset over the bay. Show your military ID on Veterans Day and receive a FREE appetizer from 2pm-6pm. 

World War II in Morro Bay
Morro Bay hosted a training ground for amphibious warfare during World War II. In the 1940's, hundreds of uniforms could be seen rehearsing tactics that were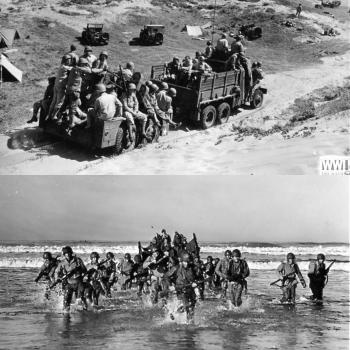 used in the what was expected to be the most difficult amphibious invasion. Skills like amphibious landings, storming beaches, transporting men, machines and supplies from ship to shore would be key in the invasion of Japan in 1944.
Morro Bay's base was a village of 62 metal "huts," or structures that were used for barracks, shops and utility buildings. Filled with Navy, Marine, Army and Coast Guard, all branches came together to learn the art of invasion.
The troops could initiate a training sequence at any moment, suddenly heading out to nearby beaches of Estero Bay to greet simulated "enemy" troops. The simulation required the "enemy" troops to set off land mines in the beach, send machine gun fires over the heads of the troops, and other barriers whenever possible. These tactics made the simulation similar to a real invasion.
Troops going ashore in the summer of 1944 on the Pacific island of Saipan could have spent time training at Morro Bay.