What is something everyone can enjoy and is sure to make your vacation great?  Delicious food and drink!  Any budget, any palate, any cuisine – make your next trip a foodcation to Morro Bay.  You can savor variety, fresh produce and seafood, waterfront dining, and great savings this time of year. 
Morro Bay Ingredients: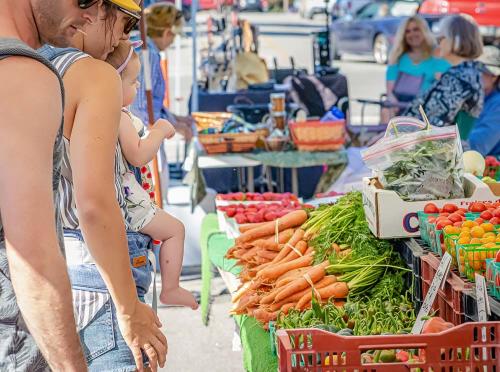 Located near some of the most fruitful agriculture regions in the country, Morro Bay has no shortage of fresh ingredients.  Morro Bay avocados are local favorites, but you'll be surprised how much of the produce used at local restaurants is locally grown.  And with a strong commercial fishing fleet and oyster aquaculture Morro Bay has some of the freshest seafood you can find.  What better way to get a local taste than by sampling what is grown, harvested, and caught right here in Morro Bay? 
Variety:
With over 80 options of eateries to choose from, Morro Bay restaurants fulfill all you and your family's food desires.  Not to mention the fresh markets where you can pick up your own local ingredients and get creative in the kitchen yourself!  Daily caught seafood, perfectly grilled steak, juicy burgers, tasty barbeque, fish and chips and traditional tacos.  Wash down these delicacies with a chilled glass of craft-brewed beer, a locally sourced California wine or a steaming cup of specialty roasted coffee.  And don't forget to save room for a homemade decadent dessert. 
Food Tours:
A foodcation is about enjoying delicious food, but some of the best memories are made while discovering the most delectable eats.  How do you find your favorite crab cake or the best taco in Morro Bay?  With a food tour!  A tour will get you off the beaten track and trying even more locations.  Because you never know where you'll find that dish you'll be dreaming about for months to come.  
Crab Cakes – with 11 Morro Bay restaurant that serve crab cakes up in almost any style imaginable (cajun, gingered, pan seared with red pepper coulis, etc.), you may want to take a crawl along the waterfront and taste them all!
Oysters – raw and on the half shell, fried, grilled, and shooters, try Morro Bay Oysters in a variety of preparations at multiple locations.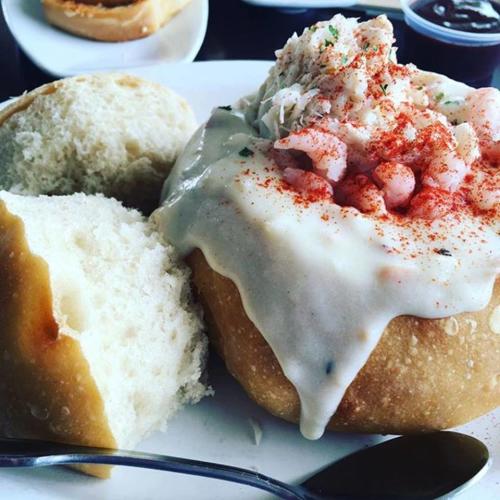 Seafood – if you're looking for seafood more generally, check out this stop by stop tour of Morro Bay's restaurants serving up ocean fare. 
Tacos – 14 options from traditional to vegan, where will you find your favorites?  Ariana's Market & Grill, Bayside Café, Chapala Mexican Grill, Dockside Too, Goddess Goods, House of JuJu, L'il Hut, Lolo's, Maya Restaurant, Mi Casa, Shine Café, Taco de Mexico, Tacos el Viejon, or Taco Temple.
Burgers – Morro Bay has some great burger joints.  From fast food to gourmet, you'll find a patty for every palate.  Get your burger fix at Beach Burger, Blue Sky Bistro, Flavor Factory, Foster Freeze, Giovanni's, Hofbrau, House of JuJu, L'il Hut, & Wee Shack. 
Baked Deliciousness – visit the assortment of bakeries in Morro Bay for something flaky, warm, and sweet.  There's lot of variety of pastries, breads, cookies, and cakes to try.  Locally owned and baked on site, try Buttercup Bakery, Dolly's Donuts, La Parisienne Bakery, and Sun-N-Buns Bakery.  Not to mention all the cozy coffee shops that will also serve up something sweet. 
Restaurant Month:
January is also restaurant month. Participating restaurants statewide offer special menus, many at discounted rates.  Including participating Morro Bay restaurants – Window's on the Water, 60 State Park Restaurant, and Grandma's Frozen Yogurt, Waffle, & Crepe Shop.  January is a great time to try multiple dishes at multiple locations, and when you stay in Morro Bay, expect to be in the middle of these specials throughout the county.      
Restaurant Savings: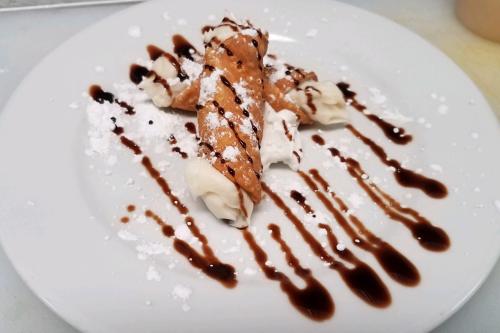 Need even more reasons to plan your foodie trip to Morro Bay?  Treat your taste buds and your wallet with over $100 in restaurant savings now through the end of February!  Save on craft wine and beer, locally roasted coffee, homemade desserts, and mouth-watering appetizers.  Find more information and a list of all the current offers here.      
There's a table full of fresh, local, skillfully prepared food and drinks to indulge in when you plan your foodcation to Morro Bay.  Book your stay today!  For more information call the Visitor Center at (805) 225-1633.